One of the longest-lasting border disputes in the Caucasus Mountains has erupted again last week. On July 12, approximately 300 km north of the disputed Nagorno-Karabakh enclave, there was an exchange of fire between Azerbaijan and Armenia, which took 20 lives in the following days.
One of the killed Azerbaijani forces was General Polad Gashimov considered to be the biggest loss so far. His death has triggered massive demonstrations in Baku, the capital of Azerbaijan, where tens of thousands of protesters took to the streets demanding a return to full-on war.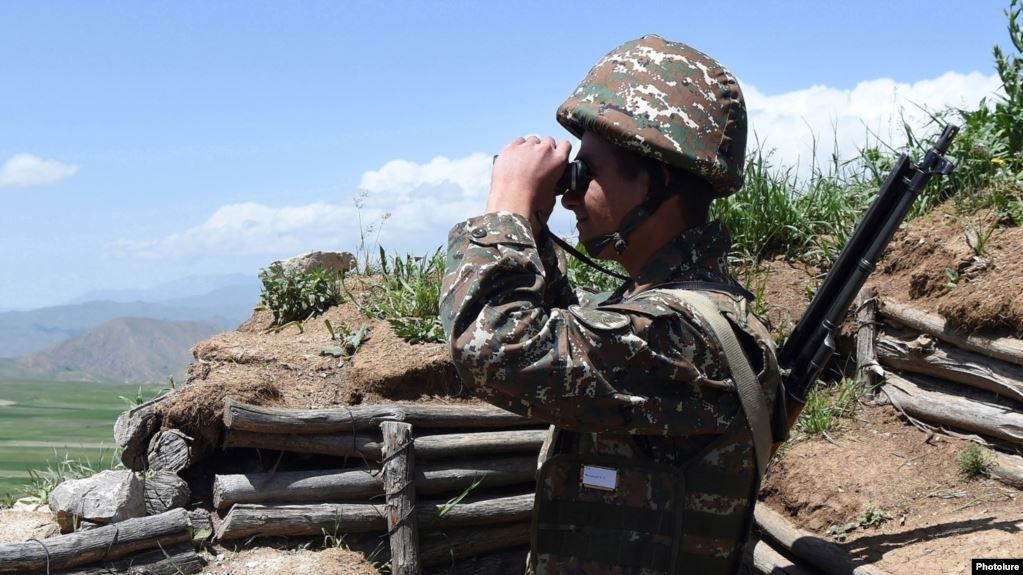 Both sides accused each other of provoking hostilities, so at the moment it is unclear which country has caused the incident. It is known that one small incident prompted fierce conflict in which drones and artillery were used. Although there were no ground attacks, this is without a doubt the most serious conflict between the two countries since the Four-Day War in 2016, In which at least 100 people were left dead or wounded.
The roots of conflict
The roots of the dispute over Nagorno-Karabakh date back more than one century. For centuries this region has been populated by Christian Armenian and Turkic Azeris. In the 19th century, Karabakh became part of the Russian Empire where two ethnic groups lived in relative peace. Meanwhile Armenian genocide in the First World War left consequences for the future relations not only with Turkey but also with Azerbaijan.
In the early 1920s, the Bolshevik revolution in Russia and political establishment of the USSR led to the creation of an autonomous region called Nagorno-Karabakh with an ethnic Armenian majority. As the strength of the USSR was weakening during the 1980s, hostilities between Armenians and Azeris were intensifying.
The war between Armenians and Azerbaijan in Nagorno-Karabakh began in February 1988. Dissolution of the USSR and proclamation of the independent Nagorno-Karabakh (in Armenia known as Republic of Astrakh) prompted fierce fighting between two countries at the end of 1991. While Armenia never officially recognized the region's independence, it has become its main backer militarily as well as politically.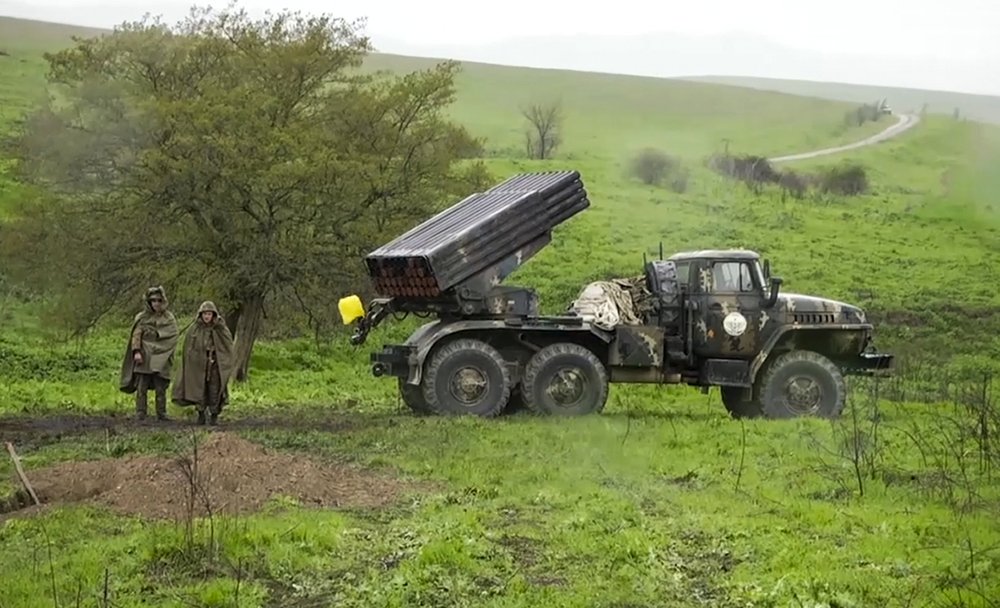 It is estimated that over 30,000 have been killed. Ethnic Armenians managed not only to keep Karabakh de facto under their control, but also to occupy the area outside enclave that helped them in forming a buffer zone linking Karabakh and Armenia.
Brokered by Moscow, ceasefire was signed in 1994, leaving Karabakh and the territories around the enclave in the hands of less than 150,000 Armenians. After truce, on both sides mass displacement has followed, reaching the figure of one million people.
Armenians living in their homes In Azerbaijan were expelled to Karabakh, while Azeris have been forced to leave their homes and settle in Azerbaijan, without the possibility to return. Since then, occasional clashes have been violating the ceasefire, but without indications that a full-on war such as the one that lasted from 1988 to 1994 could occur again.
Meanwhile, all attempts to resolve decades-long war have failed. Occasional meetings between the presidents of Azerbaijan and Armenia did not help in reaching the peace agreement. Even attempts of the Minsk Group consisted of US, France and Russia, didn't bear fruit.
There were some indications that peace treaty could be signed in 2009 but like many previous negotiations it was also unsuccessful. Since then violation of ceasefire along the border has become practice. The biggest conflict between the two countries was in 2016 when dozens of soldiers were killed.
Continuation of border conflicts and armament
The latest border tensions come in a moment when both sides are struggling with coronavirus pandemic on its territory. In Armenia, which has a population of 3 million, there are 35,000 cases, while in Azerbaijan with 10 million people, the number of infected with coronavirus has reached around 27,500 cases.
This is the first time in its history that Hermes 900 has destroyed
The pandemic not only affected two countries medically, but also hit their economies. The corona virus has made the already difficult economic situation in Armenia even more difficult. While Azerbaijan, an energy-rich country, felt the consequences the most by the record drop of oil price.
Militarily, this conflict was marked by using mortars (60,82 and 120 mm), small calibre missiles and heavy artillery.  On reconnaissance missions Azerbaijan has sent Elbit Hermes 900 drones. According to some videos that were posted on social media, at least one drone of this type was shot down which is estimated 30 million dollars per unit.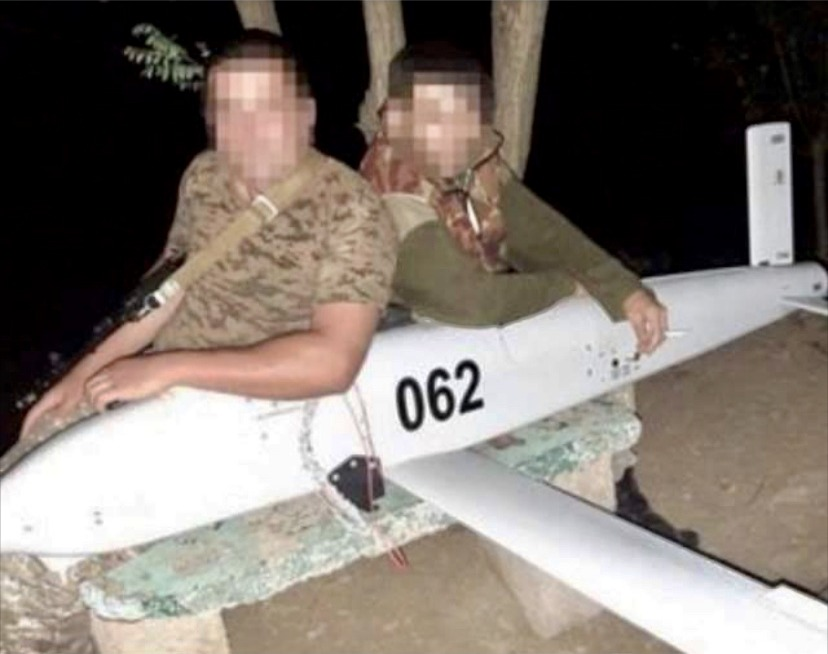 This is the first time in its history that Hermes 900 was destroyed. Some sources indicate that the drone has been shot down by modernized air defence system Osa-AKM. Images of downed SkyStriker and Orbiter 3 drones are also circulating on social media and Orbiter 3 drones are also circulating on social media. Additionally, Yerevan has said that its army shot downed 13 enemy drones so far.
For years these two rivals in the Caucasus have been arming themselves to be prepared for war at any time. Due to better economy thanks to oil exports Azerbaijan can afford more investment in defence unlike Armenia. In recent years this country has procured modern drones as well as guided missiles.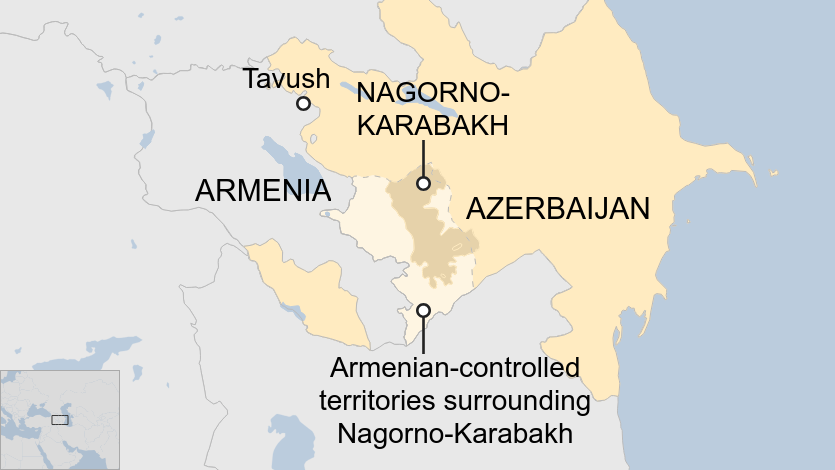 The most sophisticated among them is LORA (Long Range Attack) with a range of 400 km, able to hit not only the disputed enclave but also entire Armenia. Undoubtedly, the biggest threat would be if the nuclear power plant Metsamor, located 36 km west of Yerevan, was targeted. By targeting this power plant it would cause a nuclear catastrophe that would not have been seen since Chernobyl in 1986.
In addition to the considerable weapons from Israel, Azerbaijan also possesses armaments from Russia, Turkey, South Africa, US, Germany, but also surprisingly from Belarus.
Belarus arms Azerbaijan
In June 2018, at the ceremony of establishing a new missile unit, attended by many officials, among them and President Ilham Aliyev, it was unveiled for the first time that Belarus was delivered to Azerbaijan new long-range multiple launch rocket systems V-200 Polonez. The delivery of 10 modern missile systems surprised Armenia, which is like a Belarus, member of the Collective Security Treaty.
Despite expectations and even at one point Yerevan's utter conviction that they had succeeded in convincing Minsk not to sell Polonez to Azerbaijan, economic interests and sincere close relations between the two countries prevailed in favour of selling.
The main reason of Azerbaijani decision to buy those sophisticated missiles lies in Armenian procurement of mobile short range ballistic missile Iskander in 2016. While we can say that Iskander systems haven't changed the balancing act between two rivals in the Caucasus, it seems that Baku worked all the time to acquire a similar weapon in response.
Earlier, Azerbaijan was procuring a significant number of weapons from Belarus. In the period between 2005-2011 twelve self-propelled howitzers Pion, 150 main battle tank T-72B, 60 armoured personnel carrier BTR-70, over 90 howitzer D-30 and eleven Su-25 attack aircraft were purchased. Also, at least two upgraded mid-range surface to air missiles 9K37M Buk-MB were bought. Furthermore, Belarusian experts have worked on the modernization of Azerbaijani anti-aircraft systems.
The main reason of Azerbaijani decision to buy those sophisticated missiles lies in Armenian procurement of mobile short range ballistic missile Iskander in 2016
On the other hand, Armenia in its service has a significant amount of military equipment inherited from the Soviet Union and nowadays continues to arm itself mostly from Russia. Undoubtedly, the most sophisticated weapon is Iskander ballistic missile system that could inflict great damage not only on Azerbaijani army, but also on oil and gas infrastructures.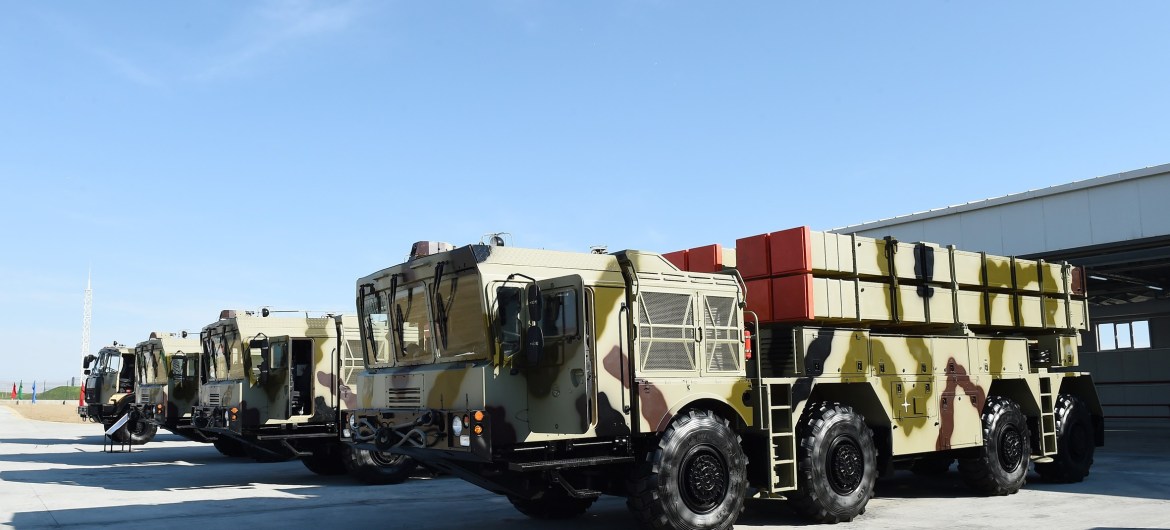 It can be said that Armenia is mostly surrounded by hostile countries such as Turkey and Azerbaijan. Yerevan maintains good relations with Iran, especially in the field of economy, but in case of full-on war with Azerbaijan Iran would not provide great support, given that it cultivates good relations with Baku and Ankara.
Also, relations with Russia are not as cordial as they were until 2018. Current Prime Minister Nikol Pashinyan came to power in the same year after a wave of protests that were broke out in Yerevan streets. Like his predecessor, Pashniyan is trying to improve ties with Russia for years. But the government in Moscow perceives the new leader as a person who came to power by demonstrators chiefly turned to the West.
An additional problem for Yerevan is the fact that That Russia has equally good relations with Azerbaijan in economic, political and military terms. At the international level, a good thing for Armenia is that this country Is for many years a member of Collective Security Treaty Organization, but also Eurasia Economic Union. Despite that, in addition to political problems, it has so far failed to overcome the economic issues that are coming to the fore at the time of the pandemic.
Conclusion
Taking into account the complete geopolitical picture in the South Caucasus, we can say that if Armenia unilaterally determined to intervene protecting the population in Nagorno-Karabakh it would not have the support of any country.
Russia has its military base in Armenia, but Yerevan should not count on Moscow's support in potential war with Azerbaijan, since Putin has the intention to expand its influence in the region collaborating with both sides, and also deterring NATO in the Caucasus
It is unlikely that these two enemies in the Caucasus would unilaterally enter in all-out war
By selling arms to rivals, Russia, as well as Belarus, want to capitalize on severe relations between the two countries. But both states, especially Russia, are eager to maintain established balance of power. It is clear that military superiority on one side could lead to war, perhaps bigger than the one from the 1990s.
Although Turkey openly supports Azerbaijan in all fields and has the strong rhetoric against Armenia, it is certainly not interested in opening another front on its border. Turkey is currently preoccupied with the Kurds in Syria and Iraq. Also, Ankara provides significant assistance to the UN-recognized government in Libya, country where the third civil war is underway.
Having all this in mind, it is unlikely that these two enemies in the Caucasus would unilaterally enter in all-out war. Therefore, border conflict, no matter how long it is going to last, should not lead to major escalation, even though citizens – especially in Azerbaijan – advocate war as the only solution to solve the decades-long problem.